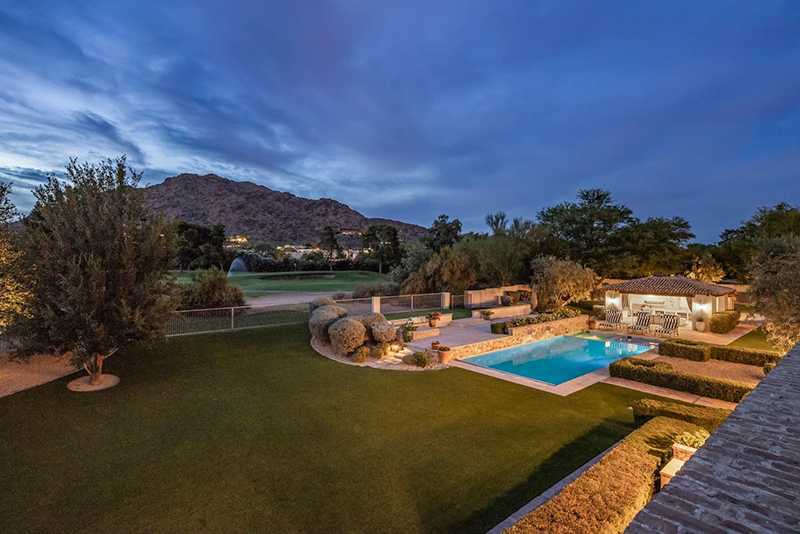 Real estate interest in Paradise Valley is consistently considerable. Thanks to the influx of wealthy and high profile buyers, demand for homes in this once little-known suburb between Phoenix and Scottsdale has never been higher. And if the area's economic development plans are any indication, then savvy real estate investors would be wise to get a piece of the action
If you're thinking about buying a second home or multiple properties in Paradise Valley, here are a few reasons why you should start making your mov now.
A plethora of amenitie

One of the first things a second home or investment property should have is convenient access to entertainment spots, dining options, and a range of leisure destinations — whether it's for your personal enjoyment or to attract quality tenants

Located just minutes away from neighboring Phoenix and Scottsdale, Paradise Valley presents an array of activities and attractions. From top-rated restaurants, lively bars, and expertly curated museums and exhibits, there's never a dull moment in Paradise Valley

The selection of luxury home

Paradise Valley is known for some of the most beautiful luxury homes in the Valley of the Sun. Offering a gorgeous home for a short-term stay or a long-term rental will prove to be irresistible and memorable

From hilltop enclaves with unmatched views of the surrounding mountains to remodeled estates with spacious garden courtyards, Paradise Valley is awash in real estate investment potential promising lucrative returns. For a better glimpse of what's in the market, vie featured listings here

Proximity to nature

Outdoor enthusiasts will relish their time in Paradise Valley, where you're never far off from scenic hiking trails and awe-inspiring mountaintop views. The town is surrounded by more than its fair share of natural attractions like Camelback Mountain, McDowell Mountain, Piestewa Peak, and the vast Phoenix Mountain Preserve

Access to top country clubs

In Paradise Valley, golf is easily one of the favorite pastimes and there are several private clubs in town where you can schedule tee time. Non-golfers, don't fret. There's a wide array of club amenities that will make your visit a pleasurable experience
Paradise Valley Country Club has an 18-hole, parkland-style course designed by Lawrence Hughes. Additionally, you'll find a top-tier selection of amenities, including a fitness center, tennis and pickleball courts, and a swimming pool.
Camelback Golf Club is set against the backdrop of Camelback Mountain. The pueblo-style clubhouse faces a challenging par-72 course designed by Jason Straka. The club also has 26 conference rooms suitable for a variety of social events
The Short Course at Mountain Shadows was completed in 1961 and recently updated to incorporate new features to introduce play variety. Make sure to book a seat at the in-house restaurant and lounge Hearth '61 and Rusty's
For a more detailed overview of your real estate prospects in Paradise Valley, get in touch with Realtor Julie Pelle, a seasoned luxury real estate professional. Feel free to contact Julie by phone or via email today.