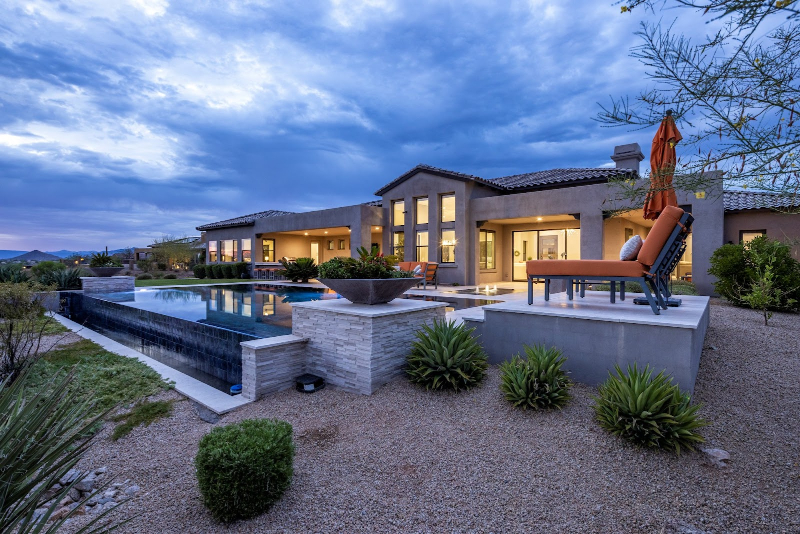 Now that you're firmly decided on selling your Scottsdale, AZ home, perhaps you're wondering about the best time to sell it. Listing your property at the right time makes it easier to find the right buyer quickly and maximize your profit. If you don't need to sell your property immediately, do a little market research to find out the best month to market your home because timing is key to yielding the best possible results.
GREAT MONTHS TO SELL YOUR SCOTTSDALE, AZ HOME
The spring and summer months are typically some of the best times for home selling. Arizona real estate data reveal that new listings that go online in spring tend to get sold come summertime. Families with children are the main reason for this trend. With school out during these months, parents see a window to relocate without disrupting their children's school schedules. Most families will want to be completely settled in their new home once the new school year starts, which means they will want to close the purchase fast – and this can be to your advantage.
It's worth noting that the time of year does not necessarily define how much a house would sell for, as actual home prices can be affected by various factors aside from seasonality. When you list and how much you sell your home for will depend on your situation and location. Consulting with a real estate broker in Arizona will help you determine the best month to sell your house in Scottsdale, AZ based on your unique circumstances.
TIPS TO SELL YOUR SCOTTSDALE, AZ HOME FOR THE MOST MONEY
Preparing your home before putting it up for sale is important. Even in a seller's market when demand is high and inventory is low, it still pays to invest some time, energy, and money to improve your chances of selling your home faster and for the highest value possible. 
Make buyers feel at home

Help buyers envision themselves living in your home  by decluttering and stowing away any personal items. Get rid of bulky furniture that tends to visually shrink a room. Let as much natural light in, and brighten up dark corners with extra lighting. Your goal is to make the space look tidy, neutral, and inviting.

Spend money on value-adding improvements

Apart from major renovations, there are simple updates that you can take on to enhance your property's value and curb appeal. A fresh coat of paint, new bathroom and kitchen faucets,  grout cleaners, and deep cleaning are just some of the basic steps you can do to get more buyers interested in your home.

Set the right price from the start

The temptation to list your home above market value can be strong, but being realistic from the get go can prove critical to home sale success. A competitively priced home attracts more buyers and may even trigger a bidding war, which can result in your property selling above list price.
Contact me, Julie Pelle, to discuss the best time to sell your home.  As one of the top real estate agents in Scottsdale, AZ, I will assist you in maximizing the value realized from the sale of your property throughout the year. Call 480.323.6763 or contact me here so we can start talking.